If you are wap surfer and used to be active in wap community, then you must know @nolovelust and his wap community builder Mobile.Web.Tr . After launching it's version 3 last year in February 2010, he promised to build a PC interface for it soon. However, he got busy and didn't get time later. Few days ago, I got to know that he stated working on PC interface and I was like "yay" 
Currently, this PC interface of v3 is in closed beta and you will not be able to access it for now but you will surely get sneak peak of it.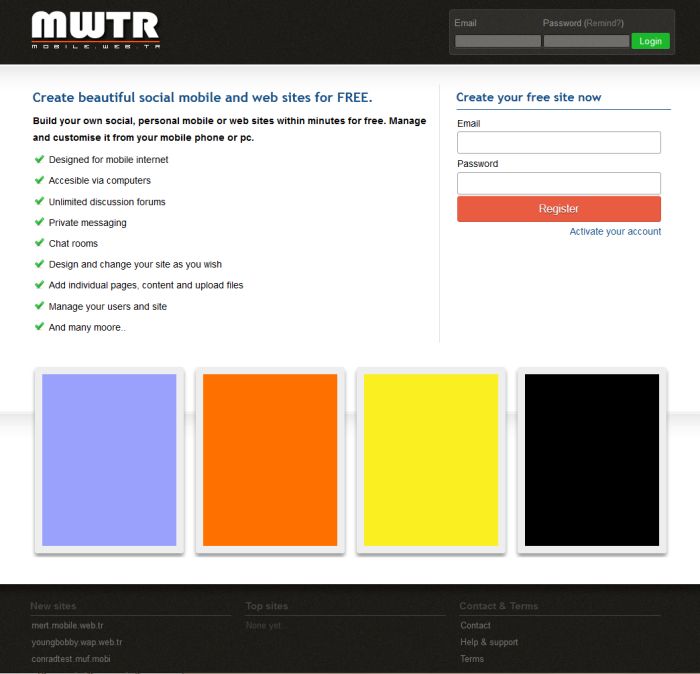 This new PC Interface doesn't only bring a new Interface but also some new features that were highly requested in past. Lets see, couple of them.
Use our own domain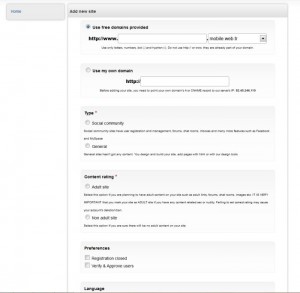 Always wished you can have one MWTR site with your own domain? Then here it is, simple with new interface. Previously, this was possible but by request and get strategy, I mean, you need to request @nolovelust to use your domain and then he set it up for you. But now, no need to wait for such manual things, all you got to do is just add CNAME or A record in your DNS zone records with IP of his server and you're done, simple and easy!
Website or Web Community?
Now you can choose if you want to create a web community, typically a traditional Mobile Web Tr site or a General site. General website will have nothing at initial stage, you use web builder and create pages using either in-built functions or using html codes. If you guys know, he has another wap builer, phn.me , and this general site would feature similar service. Ultimately, combining both, traditional mobile.web.tr and phn.me.
Gallery
This site is still at very early stage and many more features are to be added. But I am sure, considering past experience, he will finish it very soon.
If you want some features to be added or there is some suggestions, please don't forget to say it in comments.