When Windows 8 Developer Preview is already out, this post may look very outdated but every week many friends comes to me asking for a DVD of Windows 7. I don't have DVD with me but I do have source of Windows 7 so I make bootable flashdrive for them. But this makes me tired, every time making them one bootable flashdrive, so I thought to blog about this.
There is already a tool available in Microsoft store for this. It requires you to select ISO file of Windows 7 and you are done. Well, I don't have ISO file of Windows 7 but all files in a folder and so I use some simple steps to make the flash drive bootable. 
To create this, you will need
A Flashdrive of 4 GB minimum
Windows 7 Files
Now follow this simple steps:
Step 1:
First Format your Flashdrive in NTFS File System. You can do this by going to properties of that flashdrive or from cmd.
Step 2:
Now, you need to set primary partition of your flashdrive active. For this we will use diskpart utility.
To start this, run cmd as administrator and follow steps as shown in image below: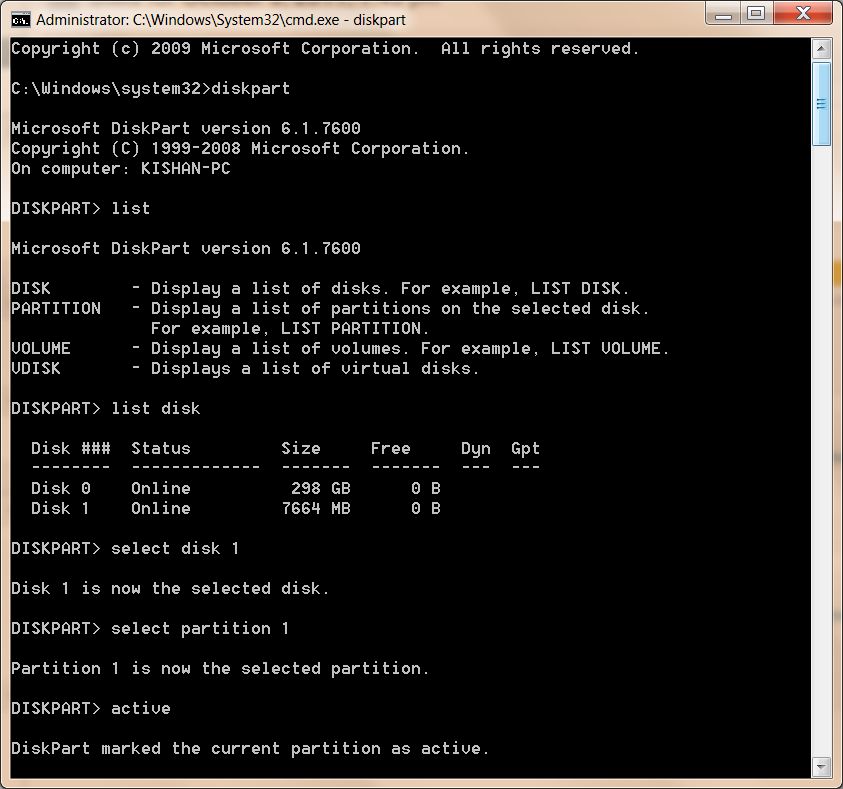 Step 3:
Now you need to copy Windows 7's all files into Flashdrive. All files are shown in screenshot below:

You need to paste these all files in root of your flashdrive.
Step 4:
Now you need to create a boot sector in your flashdrive.
Suppose, your windows 7 is stored in C:\Windows 7 of your local harddrive. And the flash drive's Drive letter is G:
Run cmd as administrator and follow steps shown in screenshot below:

Step 5:
Okay, congrats, you are done!

NOTE: If you don't run cmd as administrator, you will face errors.
I hope, this is explained properly. If you are facing some errors, please let me know.