As I mentioned in my previous blog posts, Symbian Belle for Nokia N8 appeared on Navifirm and I flashed it to my Nokia N8. And then Symbian Belle official release was delayed to Q1 2012 as mentioned  here and people are almost frustrated because of so much delay. Everybody out there want to try Symbian Belle but some don;t know how to do it and some are afraid to brick their phone. I got several request for explaining how to flash Belle to Nokia N8 on twitter ( @ksg91 )  and  explaining this in 140 char is almost impossible. So, as promised, I am writing this post on how to flash Nokia N8.
Let me tell you one thing, this was my first try and I do not know if this is perfect method. I only flashed twice then and it worked for me.
WARNING:
THIS POST IS PURELY FOR LEARNING PURPOSE AND I DO NOT TAKE RESPONSIBILITY OF ANY DAMAGE DONE TO YOUR DEVICE OR ANYTHING. TRY IT AT YOUR OWN RISK. FLASHING MAY BRICK YOUR PHONE AND IT MAY ALSO VOID YOUR WARRANTY. SO BE CAREFUL.
AGAIN, I DO NOT TAKE RESPONSIBILITY OF ANY DAMAGE DONE TO YOUR DEVICE OR ANYTHING. TRY IT AT YOUR OWN RISK.
Requires:
Okay, enough with the warnings, here are the things you will need for flashing.
Firmware Files of Symbian Belle for N8 ( http://go.ksg91.com/sNTwwE)
Phoenix (Download here:  http://go.ksg91.com/t3cnnh)
USB Data Cable to Connect N8
 and a lot of patience and courage 😛
Now before you actually follow these steps below to flash your phone,  please have a look at the end of post about the issues I have faced in flashing,
Steps for Flashing
1. First of all, put all Symbian Belle's firmware files in RM-596 Dir (Check full  path in Screenshot below ). If RM-596 directory does not exist, simply create it.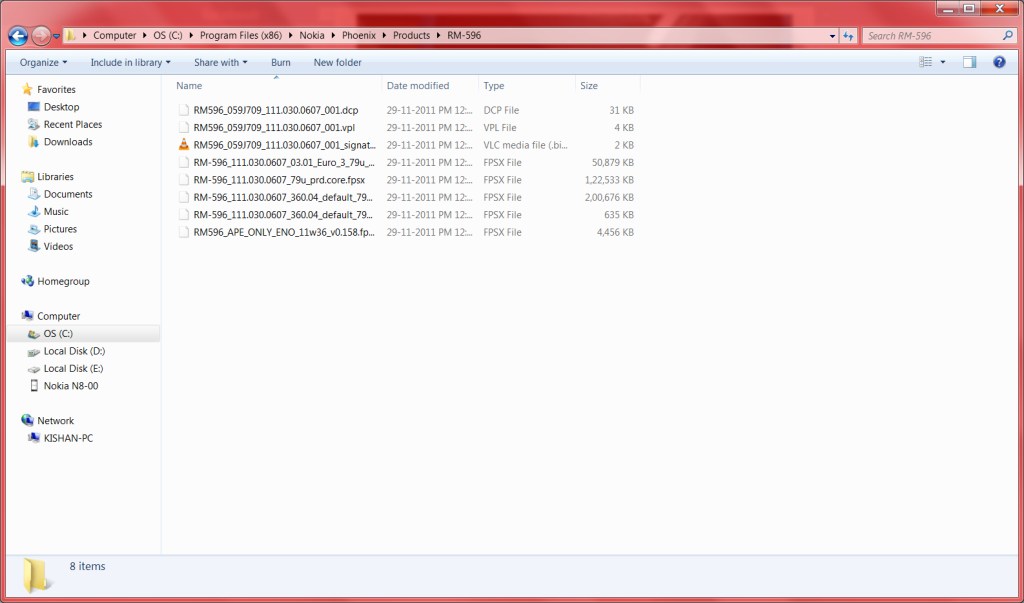 2. Now connect your Nokia N8 with USB Cable in Nokia Ovi Suite mode. I recommend  putting your phone in offline mode and  taking SIM out.
3. Now start Phoenix and in File menu, select New Profile.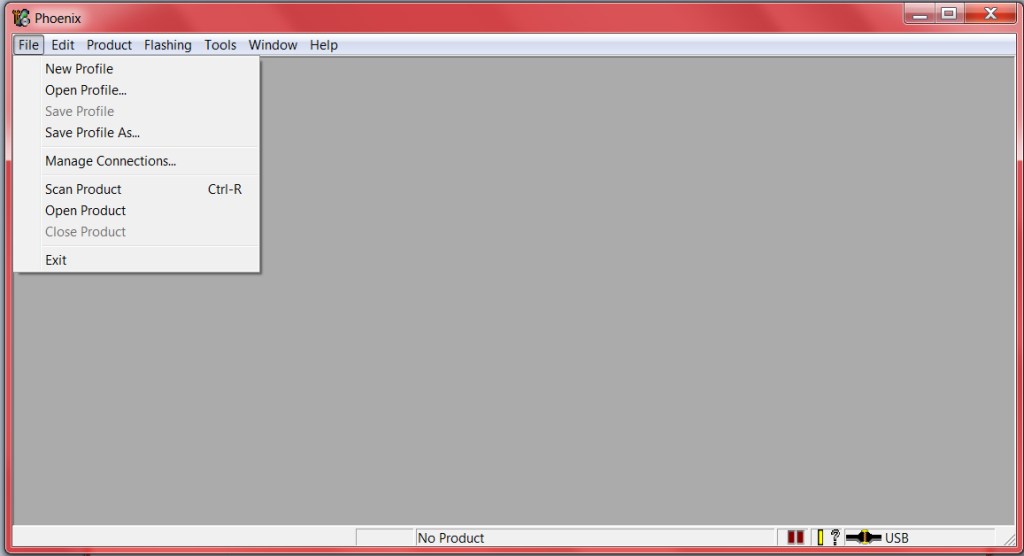 4. Now in File menu, select Manage Connections and keep the USB on the top (giving it top priority).
If USB is not there, go to New and add USB and move it up.
5. Now in File Menu, click Scan Products.
6. Once it finishes scanning, select Open Product and select RM-596 from the list.
7. Now you need to set Product Location as shown below. Don't forget to set values as shown in image.
8. Now goto Flashing menu and select Firmware Update.
10. Once all these things are done properly, you are ready for flashing. You should have connect phone in switched on state so Dead Phone Flashing will already be disabled.  Now click Refurbish and flashing will start. Keep the patience here.
11. Once the flashing completes, disconnect your phone and reboot it and it will boot with Symbian Belle and new startup screen and sound. 😀 Enjoy the Belle.
Issues I faced
I faced few issue in this method, let me tell you about this. When I clicked refurbish, it said me 1 file is missing, ignoring that, I continued the flashing. But at the end of flashing, I got error saying "Flashing Failed. Try Again?" and I selected Yes but again same. So instead of pressing yes, I selected no, disconnected the cable and rebooted the phone. And the OS which started was Symbian Belle. I am not sure why this happened but Symbian Belle was flashed successfully. And even after 2 weeks, it is working great! @nkumar_ also said, he faced similar issue on Windows 7 but on Windows XP, it successfully completed without errors!
Another problem I faced was while loading product or starting Phoenix, I was getting error something like "Class not Registered etc" which I was ignoring also.
I have no idea, what impact does all these issues had, but what I know is, Symbian Belle is now working perfectly on my N8. I know I may have put you in dilemma whether to flash or not, just remember "Choice is yours" 🙂
Do let me know about your experience and problems if your faced any. Also don't forget to mention if something wrong I had explained in Flashing.